Frequently Asked Questions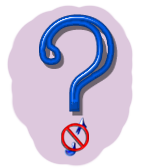 Background
Answers
Background
So what's this site about, anyway?
When did Project WNTS start?
What are the goals of WhatNotToSing.com?
Who owns and runs the site?
The Database
Is the database complete?
Is the entire database available online?
What's the difference between a 'primary' and 'secondary' artist?
Why aren't Hollywood performances listed for each contestant?
How do you determine who was or wasn't in the Bottom Three?
I think I found an error or omission in the database. May I report it?
The Ratings
What are approval ratings?
How are the ratings calculated?
Which websites do you use to find reviews and opinions?
Are all source websites dedicated to American Idol?
Do you poll the same websites each week?
How many different opinions go into each rating?
Does it matter when the review was posted?
Do approval ratings measure how well or badly a contestant sang?
Are the approval ratings a predictor of who will be voted off each week?
I think some of these ratings are awful!
OK then, why isn't "Crocodile Rock" the lowest-rated performance, and how come "Build Me Up Buttercup" is so high?
What do the gold stars mean?
What's "standard deviation"?
Why weren't the Season One performances rated when the website first came online?
Miscellaneous & Sundry
What's "The Idolsphere"?
I want to post a comment! Where are your user forums?
Why are there so few photos and video clips on the site?
What's the "Mighty Mouse Syndrome" and the "Sesame Street Syndrome"?
What do the little icons next to some of the hyperlinks mean?
Why are there light blue boxes around many of the images?
Why do we refer to contestants by their last names on the site rather than their first names?
What can I do to support Project WNTS?