Intro To WNTS 101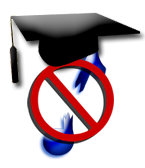 Welcome to Introduction To WNTS 101, a crash course in how to get the most out of the WhatNotToSing.com website and database. If this is your first time on our site, you'll find this a worthwhile read. We promise to keep it brief. Pencils ready, and begin....
About The Database
WhatNotToSing.com is an open* database and reference site on the enormously popular U.S. television show American Idol (but we're not affiliated to the show or any of its parent companies.) The database itself is broken into six sections:
You'll see these little icons throughout the site, and they're not there just to be cute. Each icon tells you what section of the database you'll visit if you click on a hyperlink. For example, Kelly Clarkson takes you to the contestant page of the Season One winner, while Kelly Clarkson displays her separate page as a pop artist. Similarly, Sin Wagon takes you to general information about the Dixie Chicks' song, while Sin Wagon (by Amy Adams) and Sin Wagon (by Carrie Underwood) take you to information about those two specific performances.
Got all that? The database is fully cross-referenced, so you can easily jump from one section to another by clicking on the many hyperlinks. Just keep aware of the icons and you won't get lost!
* - ...but please read our Terms Of Use before you republish any of this information elsewhere.
About The Ratings
Every performance in the WhatNotToSing.com database is assigned an approval rating on a scale of 0 to 100, with 50 being average. These do not reflect our personal opinions! They're compiled from hundreds of reviews published across the Internet, which we collect and tabulate after every episode.
To simplify things a little, we frequently express these numerical ratings as being from "1-star" to "5-stars":
| | Stars | Numeric Rating |
| --- | --- | --- |
| | 1 star | 0 to 19 |
| | 2 star | 20 to 39 |
| | 3 star | 40 to 59 |
| | 4 star | 60 to 79 |
| | 5 star | 80 to 100 |
We also provide numeric/star ratings for every season, episode, contestant, song, and artist in the database. These are calculated from the average of their respective performances.
There is much, much more to learn about our ratings, but this is plenty to get you started. You can check out our Frequently Asked Questions page for more details, or read the main About The Ratings article for all the gory details.
About The Tables
You'll find data tables at the bottom of most pages in our database. (You may need to scroll to get to them, especially if the page contains a summary article.) These tables may seem a little daunting at first, but you'll get used to them quickly. Here, for example, is part of the Contestants Table from Season Two :
The table lists the top five finalists of AI2 in the order they finished (the "Place" column.) The top row tells us that Ruben Studdard finished first and performed 18 times, to an average rating of 63.6 (which is in the 4-star range.) His highest-rated performance was a 91, his lowest a 39. His average standard deviation* was 16.8. Studdard gave three 5-star performances (i.e., rated 80 or above), five were rated at 4-stars, nine at 3-stars, just one at 2-stars, and none at 1-star. For more information on Studdard, just click on his name. Not so difficult, is it?
Every table is sortable - go ahead and click on any column header in the table above. You can also hover your pointer over any header or any image on the site, and a popup tooltip will explain what it means.
* - Standard deviation, often abbreviated as σ, is a statistical measure of how much agreement (or lack thereof) there was among opinions. For WNTS.com performance ratings: about 18 is average, 15 is low (most reviewers were in agreement), 21 or more is very high (it was a love-it-or-hate-it performance). If you don't know or don't care what all this means, no problem!
Further Reading
You'll find more information about WhatNotToSing.com in the About Us section of the site, plus a variety of articles and essays in the Library. For now though, you should be good to go. We hope you enjoy browsing the performance history of American Idol. Class dismissed.
- The Staff of WNTS.com