Business Office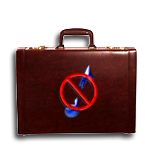 Welcome to the WhatNotToSing.com business office. In addition to the extensive free content on our website, we offer several commercial solutions for you and your business.
For more information on any of our offerings, or to sign up, please write us at
Advertising on WhatNotToSing.com
With our up-to-the-minute performance database plus fresh content coming online daily, WhatNotToSing.com is an excellent place for your business to reach the online fans of America's most popular television show. We accept ads from direct advertisers and Internet advertising services. Email us for rates and terms.
Please be advised that animations, Flash ads, and rollover ads are OK, but we enforce a strict "No Popups" / "No Crawlers" policy for the convenience of our visitors. Note too that we only accept ads we consider suitable for a family-oriented website.
Professional Services
If you're interested in other services from the WhatNotToSing.com staff, such as republication rights, feature articles, or custom reports from our extensive performance database (only a fraction of which we can publish online), please write us for details.